Latest Updates!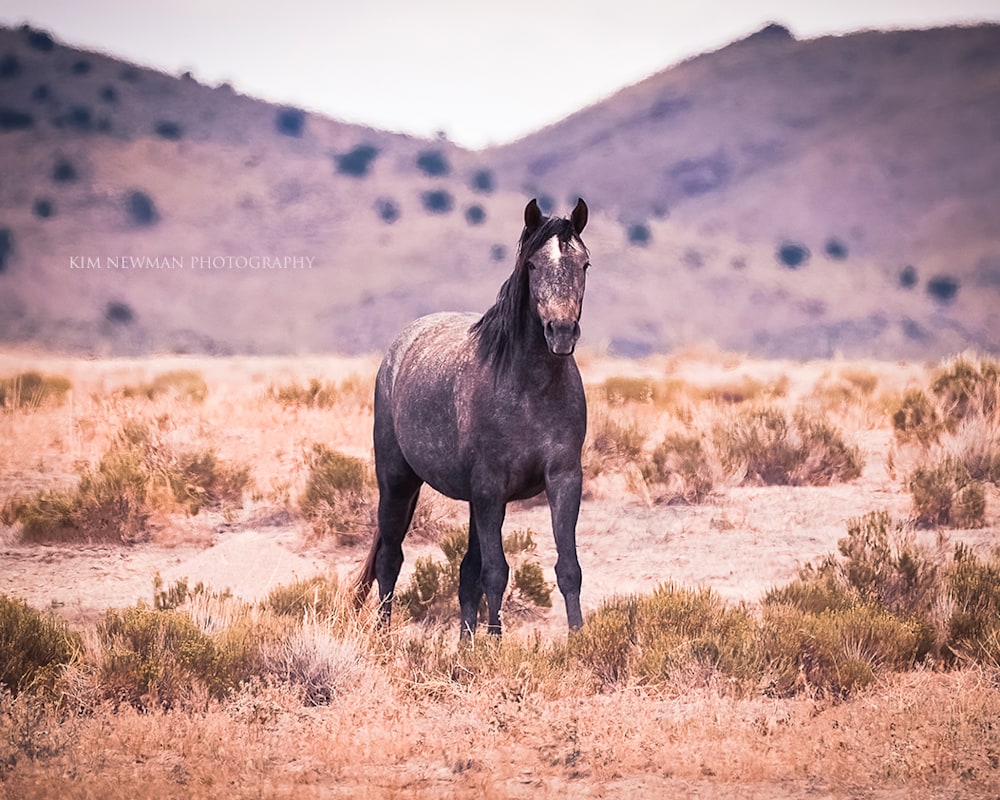 Hi everyone! I hope this finds you well and enjoying Fall! It's hard to believe that Summer has flown by and the leaves are turning. Since it's been a while since I posted an update, seemed like a good time to do that so here we go! 😀
Gift Shop Now Open!

🥳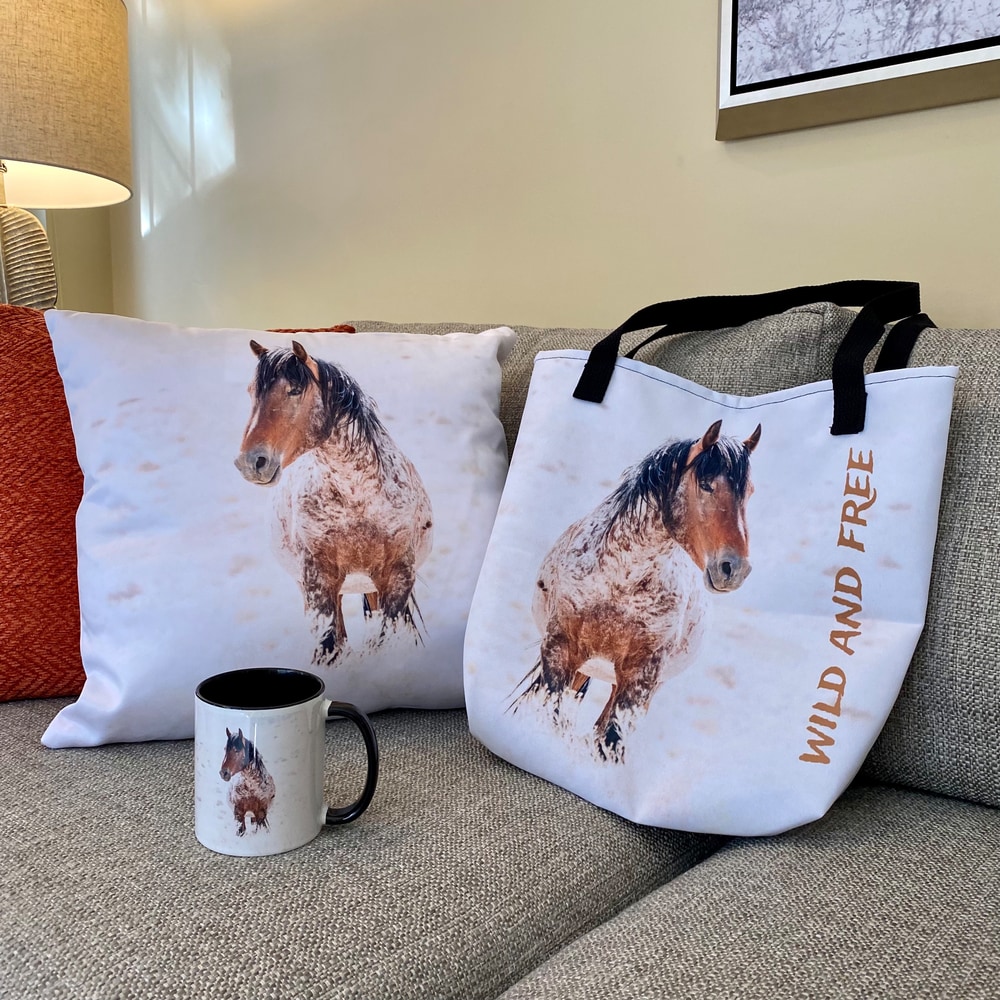 These past few months, I've been working on creating a merchandise gift shop to complement my fine art photography prints. It is now live! I have started off small with just one design for now - a favorite called "Moment" featuring a wild Onaqui bay roan stallion. I researched suppliers to find the best possible quality and ordered items for myself to be sure. This design is available on mugs, pillows, tote bags and phone cases. The gift shop site is a separate site but is accessible from my photography site via the menu bar at top, or you can access it directly at https://kimnewmanart.com/
Next Giveaway
I've been wanting to do another giveaway for a while now and am close to announcing it. Life has thrown me some curves over the summer as I've mentioned on social media, but now I'm ready to move forward in planning one. Since I have not done a giveaway for several months I want to be sure it's something special. Keep an eye out in the next couple of weeks or so for the announcement! 👀
Recent Travels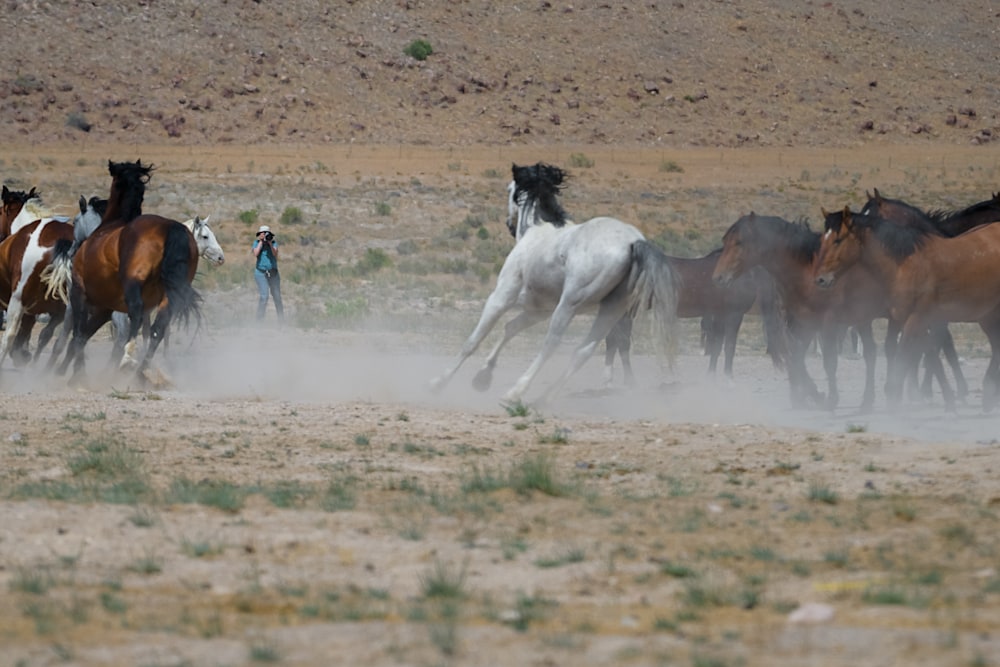 Photo: Lisa M. Manifold
In late June and early July I spent some time again with the Onaqui wild mustangs of Utah. It was an amazing experience as always and I am longing to go back already. One of my fellow photographers caught a shot of me in my element. I am not as close to the mustangs as it appears (good thing!), but it's always a thrill when there is some action happening close by! I've been reviewing and editing those photos and sharing on my social media, and they are also available for purchase on my website.
As many of you know, I'm involved in efforts to advocate for and rescue wild mustangs. Latest is an effort to fund-raise to install a new well for a large wild mustang sanctuary in Colorado so they can rescue even more mustangs. If you're interested in learning more, please check my social media, both Instagram and Facebook, for information on my pursuits in this area and how you can help too!
I also spent a few days this summer in my favorite meadow. It's such a magical place where time feels like it is standing still, as long as you have sprayed yourself with DEET! 😄 I have many photos from those days now in the pipeline. These include more butterflies of course and a praying mantis, and possibly some more birds (who rarely cooperate with being photographed by me!)
Nature Photography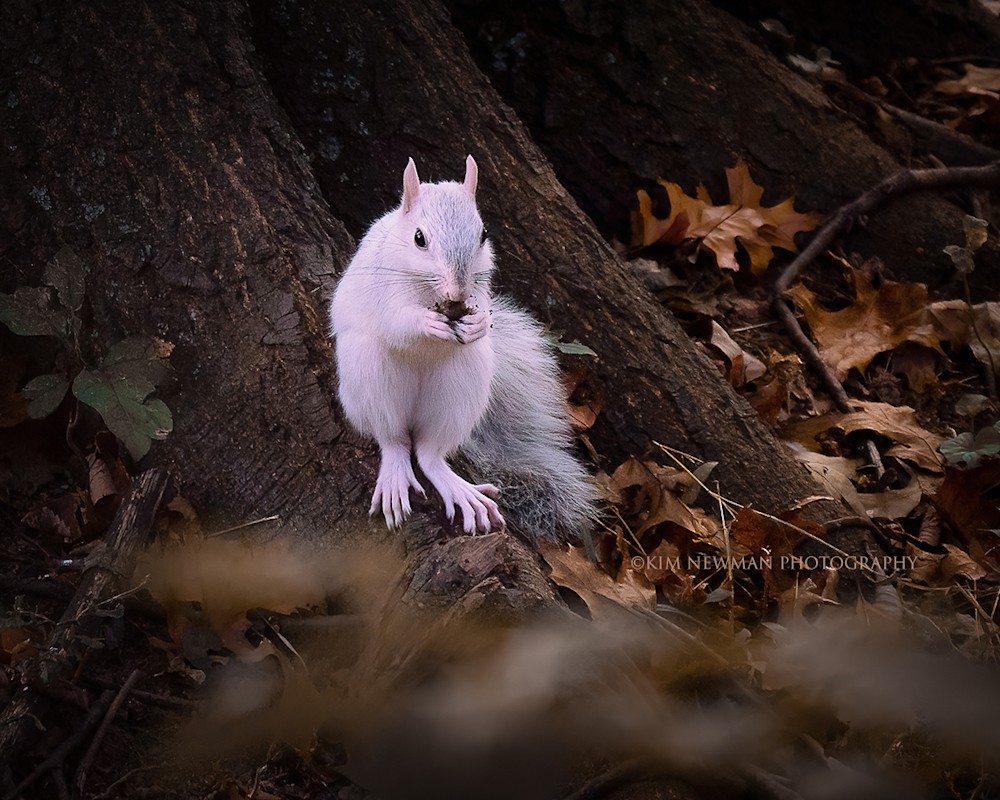 As mentioned in my last newsletter and above, I recently created a place to share my nature photography posts on social media. If you like nature photos, follow me at the links below! All prints are offered on my website and I envision creating some merchandise gifts with nature images in the future. Currently in editing are a turtle, a mountain lion cub, American Bison and assorted meadow creatures. Here's my latest, a white squirrel! I had never seen one before and was fortunate to have my long lens with me to capture this fleeting image.
Instagram: @kimnewman.nature
Facebook: @kimnewman.nature
Special Thanks
I've received some very touching emails and comments on social media lately from followers and others about what my photographs mean to them. I wanted to take a moment to thank you all for your support of my art and passion for the mustangs, horses and all creatures wild and free. Your emails, likes and reactions on posts, and the kind comments mean a lot to me. So I sincerely thank you for taking the time to write, and thank you for inviting me into your home and onto your walls! It is appreciated more than you may realize! ❤️
That's it for now! Please let me know if I can ever answer any questions or if you have any suggestions on items you'd like me to offer!
Kim
PS: in case you were wondering - the photo at the top of this email is my latest image, a wild Onaqui mustang mare, "Stopping By" and the nature image is "White Squirrel"