Spring Art News
Apr 12, 2022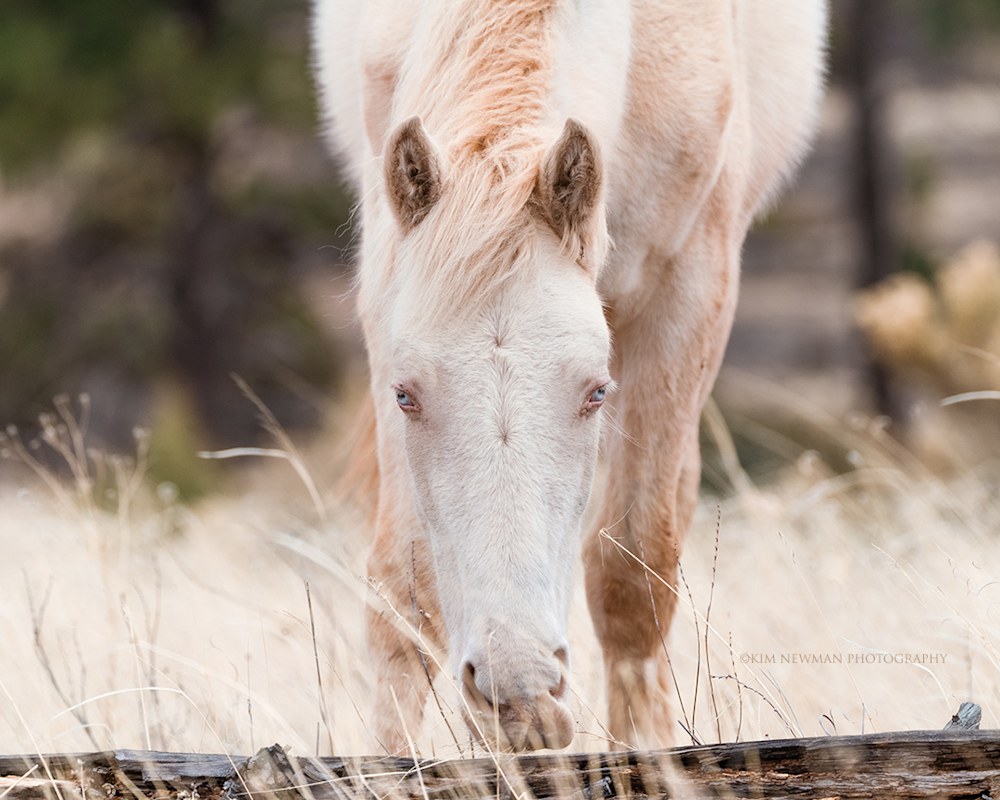 Well hello there! It's been a while since I did a blog post, so I just wanted to pop in to say Happy Spring and share a few bits of news.
First I want to thank those of you who recently joined my newsletter. I truly appreciate your interest in my work and I hope you will find the sporadic updates interesting and worthwhile. I don't send out many emails so when I do, I try to make them worth opening. Of course I can't 100% guarantee you will feel that way, but I'm giving it my best shot!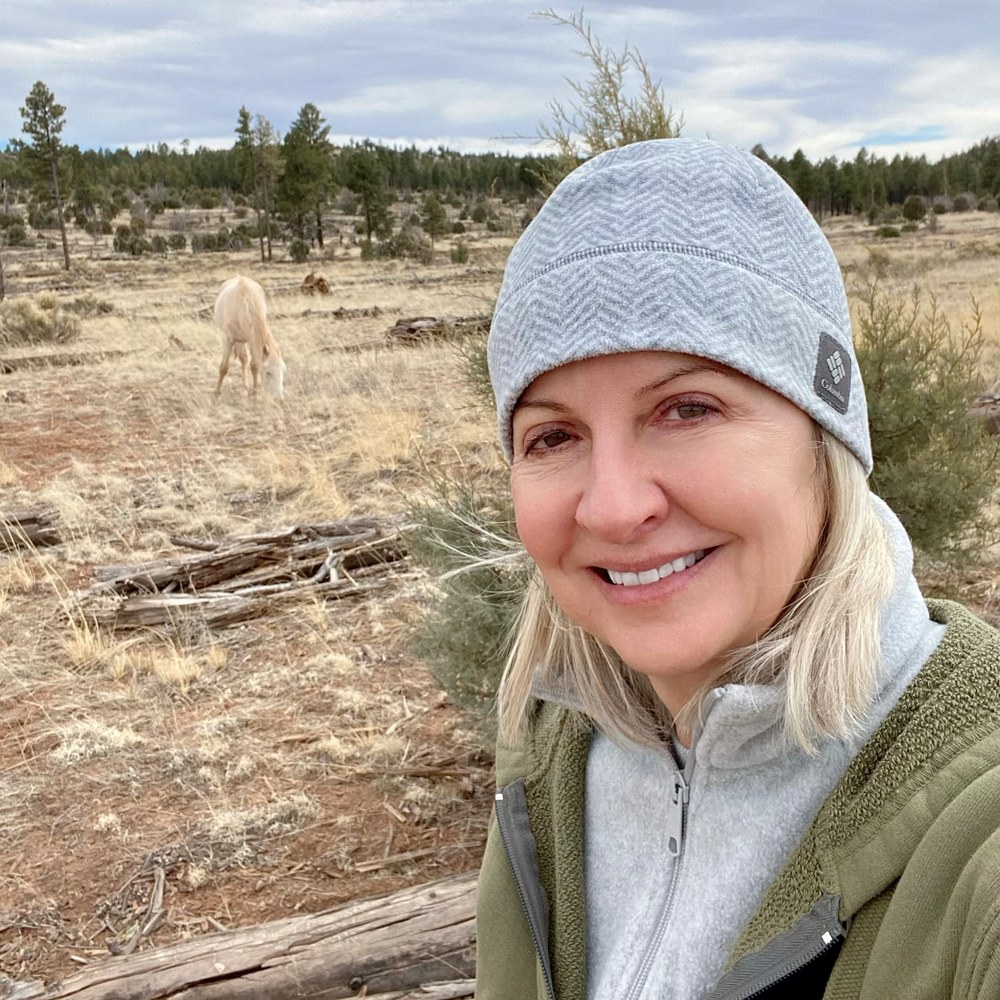 Recent Travels
I recently returned from a trip to Arizona, where I met up with some other photographer friends to visit three wild herds: the Salt River wild horses, the Heber mustangs, and the wild burros of Lake Pleasant. Each group has its own unique character and personality, and of course I loved all three herds.
The Heber herd in particular really stole my heart. These mustangs live in the Apache-Sitgreaves National Forest at about 7,000 feet elevation. Seeing wild horses in the forest was amazing, as most of us are so used to seeing them on open rangeland. In the photo of me above, you can see the stallion whose image I call "Ocean Eyes" in the background. (Ocean Eyes is at the very top of this email.) He is incredibly beautiful in his fuzzy winter coat and blue eyes, and is such a gentle soul. The Heber horses are what I would call "Zen" - they emanate such peaceful energy and seem so content in their forest home.
The Salt River mustangs are an active, energetic herd. They typically graze in the hills around the Lower Salt River early in the day and head to the river in the afternoon. Seeing these mustangs run across the river was an awesome sight! A challenge I faced there was limited movement for angles - the river creates a barrier and you must always stay at least 50 feet away from these horses. There's significant brush along the river too. Sparring breaks out at any moment and you don't want to be caught between the stallions and the river (or the brush) when that happens. Thankfully all went well!
Lastly the Lake Pleasant wild burros are an elusive bunch, at least on the day I was there! They made me really work for their photos. We had to drive around for quite a while to find any, and they tend to run away when spotted. If you are stealthy, you can track them at a respectful distance and that's what I ended up doing - although it took me up the side of a mountain, practically rock scrambling! Thankfully I did not see any rattlesnakes on the way and got some good shots.
Upcoming Events
I'm pretty excited that three of my pieces are being included in an art show later this month in Washington, D.C.!
The Wild Horses & Wildlife on America's Western Lands Art Show will be held on Friday, April 29 as part of the Save Our Wild Horses Conference which runs April 26-30. My pieces that will be included in the show are Cool Water, Happy Go Lucky, and Stopping By. I will be featuring these images on my social media in the next couple of weeks as well.
The show will include the work of many talented artists, and you can check out their links on the show web page. Through their photography and paintings, you can experience the beauty of the wildlife living on our public lands. If you are local to the area or visiting at the time, please consider attending the conference and/or show! Here is the link for tickets (including free admission events - scroll all the way down the page).
That's pretty much all my news for now! I hope you have a great Spring and find time to get out in nature. Thank you again for your encouraging emails and social media comments, and your support of my work! Until next time —
Kim