Spring Update May 2023
May 02, 2023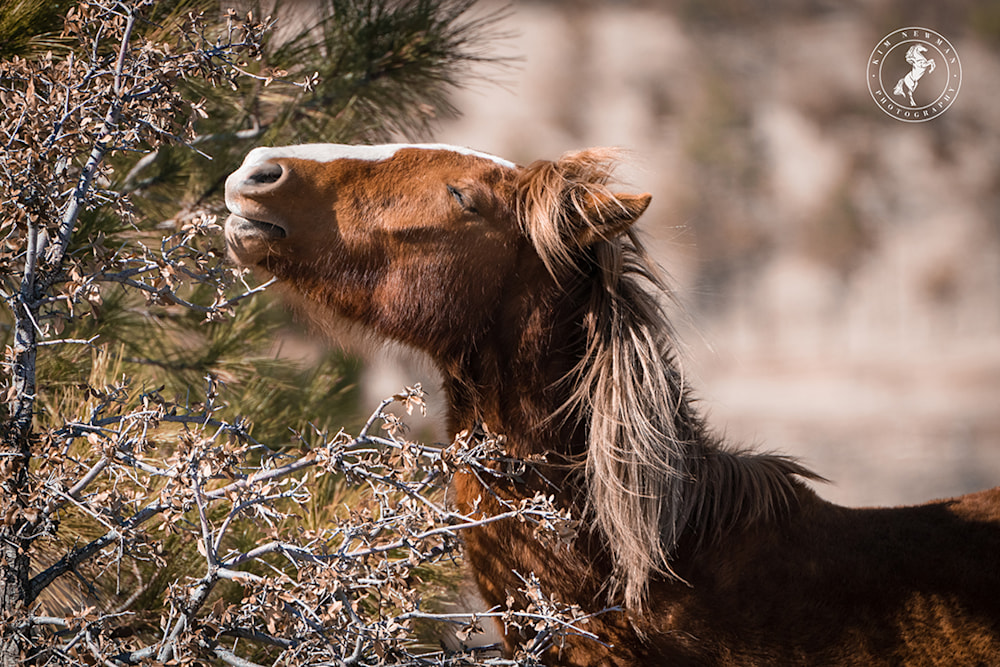 Hello there!
It's been a while since I did a blog post, so I wanted to pop in to say Happy Spring and share a few bits of news.

First I want to say that I truly appreciate your interest in my work and I hope you will find these sporadic updates interesting and worthwhile. I don't do many newsletters, so when I do, I try to make them worth reading. Of course I can't 100% guarantee you will feel that way, but I'm giving it my best shot!
Recent Travels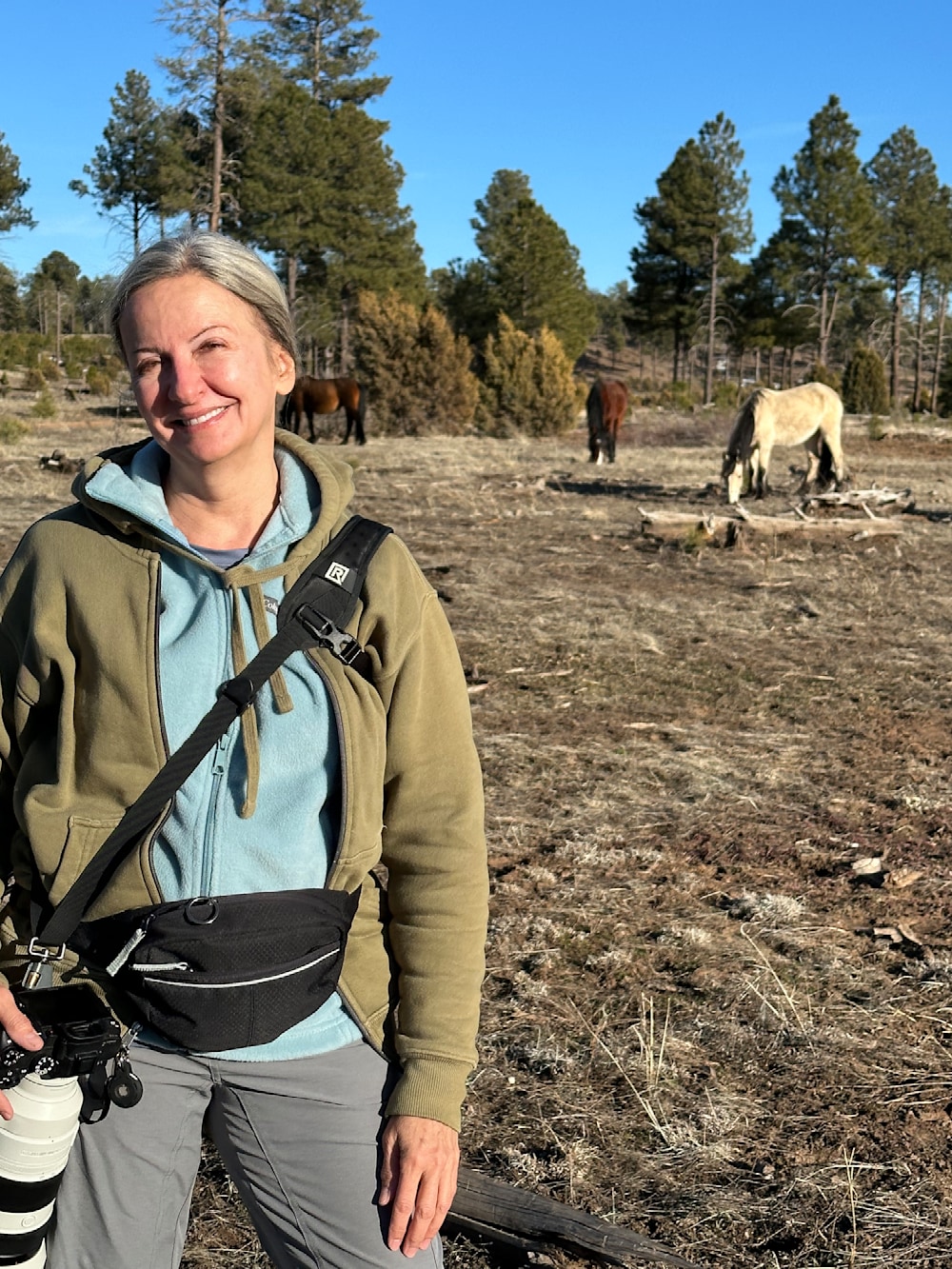 ✨
Wild Horses
I returned to beautiful Arizona in March and met up with some photographer friends to visit the three wild herds I met last year: the Salt River wild horses, the Heber mustangs, and the wild burros of Lake Pleasant. Each group has its own unique character and personality, and of course I love all three herds.
The Heber herd really stole my heart last year, and it was so good to see them again. These mustangs live in the Apache-Sitgreaves National Forest at about 7,000 feet elevation. Seeing wild horses in the forest is amazing, as most of us are used to seeing them on open rangeland. In the photo of me above, I'm in a clearing where I met up with a small band. The Heber horses are what I would call "Zen" - they emanate such peaceful energy and seem so content in their forest home. One of my new photos, "Sun Meditation" (at top of this post) shows this energy.
And - something so exciting happened while I was there. I was the first person to see a new foal! I was given the honor of naming the tiny colt, who is now known as "Jaxson" in honor of my Dad, whose name is Jack. My dad shared his love of animals and wild places with me as I was growing up and to this day is such a support to both my photography and my love of the wild ones. Here's a photo of baby Jaxson with his mama! Isn't he precious?!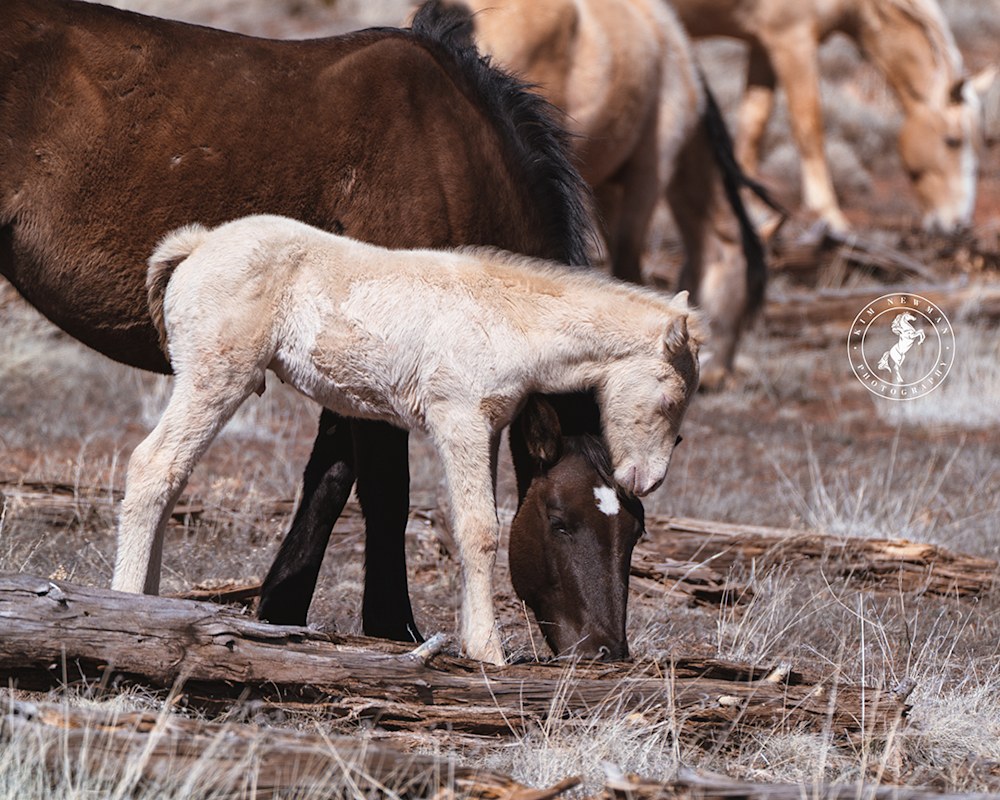 My visit with the Salt River mustangs was in the midst of a super bloom of the desert. I have many photos to edit that show the horses in the beautiful yellow poppies. This herd is very active with plenty of sparring going on, which I was able to catch in some of my photos. This trip, I did not see any horses in the Salt River (for which this herd is named). I learned that for the past several months, the herd has been choosing to spend their time in the surrounding hills and places as yet unknown. All those who follow and love these wild horses are hoping for their return to the river soon and again see them play in the water and snorkel for eelgrass.
Lastly the Lake Pleasant wild burros remain an elusive bunch, but we were tenacious! As they tend to run away when spotted, you must be stealthy. I was told the best way to find them is to listen as bands call to each other. And this did the trick! After hearing some distant braying, we hiked far off the road in the direction of the sounds, and found a couple of bands interacting with each other and also with a cow 😄. These wild burro bands were not as flighty as the ones I photographed last year, which was a relief as my rock scrambling skills are a bit rusty!
✨
European Horses
I returned just a week ago today from Andalucia, Spain where I attended a workshop held by Tony Stromberg, who is known for his beautiful equine fine art photography. Our workshop group traveled over 700km in-country visiting horse farms and also the Royal Stables at Cordoba. I saw hundreds of beautiful Spanish horses, primarily the PRE breed (Caballo de Pura Raza Española), as well as some others including an amazing Friesian stallion.
While at the Royal Stables, I made friends with one of the stallions there (see below) who enjoyed nibbling on my shoulder 😄. The best day for me was a photo shoot at El Palmar beach - I will release and post my first photo from that shoot this week. If you follow me on social, check out the reel I recently posted of one of the stallions playing with a teddy bear! All of our horse models were breathtakingly gorgeous and I am excited to review and edit my photos in the weeks and months ahead.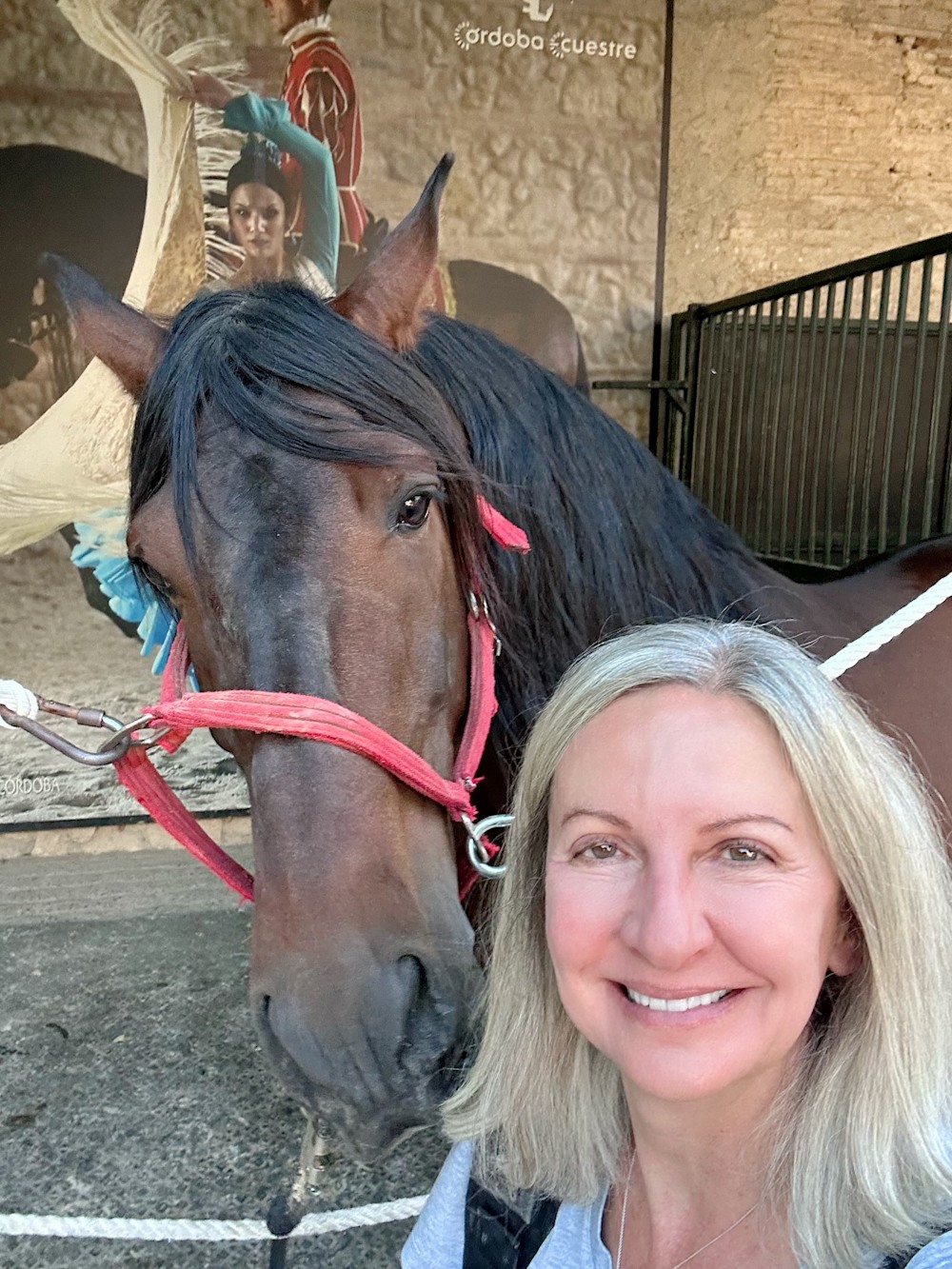 Upcoming Events
I've done a lot of traveling this first few months of the year, so will be staying put for now. It looks like a trip back out to my heart herd in Utah, the Onaqui, may work out this summer, but too soon to tell. I've gotten plenty of horse time though for now, so anything more in the next few months is icing!
I hope you have a great Spring and find time to get out in nature. Thank you again for your encouraging emails and social media comments, and your support of my work!
Until next time —
Kim